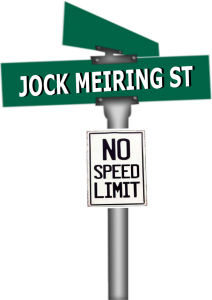 Midway through February 2020 Grey College passed the 1000 days unbeaten mark. The last time the 1st XV coached by old boy Wessel du Plessis lost was over two years ago to Selborne (19-20) on 20 May 2017.
Over and above his demanding 1st XV duties, du Plessis coaches the Cherries (2nd XV) and oversees all the coaching and direction of all Grey's junior age-group A-teams.
Recently asked what the key to Grey's success was, his answer was short and very to the point:
"If your team attacks faster than your opponents can defend then you should score and if you defend faster than the other team can attack, you should stop them from scoring."
Many international teams, clubs, provincial teams and even schoolboy rugby teams adopt the same playing patterns, for example the 1-3-3-1 and 2-4-2 formations. At the top end of each playing level, teams tend to have players of similar physical attributes and abilities. It often comes down to how coaches implement those well-used techniques that determines success.
At Grey, they do not get bogged down by over-coaching structure. Instead simulation plays a big role in developing players. Therefore getting the boys to spend more training time on the field perform drills, forms a big part of training.
The goal is to activate the players' thinking and reacting by constantly changing the moves they are performing and always encouraging them to execute at a high tempo.
By speeding up the whole process the players' reactions to different situations and problems will improve.
The end result is players who respond very quickly in match situations, both in attack and defence, mainly thanks to the use of frenetic activities to activate their minds.
Another key ingredient to success at Grey is having more than one coach per team. This allows for the splitting of players into smaller groups and to place greater emphasis on attention to detail. Here at 1st XV level coach du Plessis is very grateful to his team of top quality coaches, which includes the likes of former provincial player Tewis de Bruyn alongside Springboks Helgard Muller and Wian du Preez with others in management available to assist when necessary.
Grey's 2020 campaign gets underway against Welkom Gymnasium in a home game on the A-field alongside Jock Meiring Street on Saturday 07 March 2020.
The 1st XV line-up: