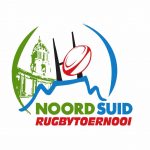 Grey College, Monument and Durbanville are the new additions to the expanded Noord-Suid tournament for 2018.
Grey has been playing in low key festival matches in the Eastern Cape during the 2015 and 2016 Easter holidays. Monument has bounced around between St John's and Kearsney over the past two seasons. Durbanville were part of the big Oakdale Festival.
The tournament match days are 28 and 31 March 2018, meaning that it is now in direct competition with the traditional Easter Rugby Festivals at Kearsney and in Jozi and therefore resulting in teams no longer being able to commit to both as has been the case in the past. That said Boland Landbou, Grey College, Monument and Paarl Gim are all expected to be part of HJS Paarl Boy's High's Easter holiday international rugby festival as part of the school's 150th birthday celebrations in 2018.
| DATE | NOORD | | | SUID+1 |
| --- | --- | --- | --- | --- |
| Wed 28 Mar 18 | Waterkloof | | | Durbanville |
| Wed 28 Mar 18 | Garsfontein | | | Outeniqua |
| Wed 28 Mar 18 | EG Jansen | | | Paarl Gim |
| Wed 28 Mar 18 | Monument | | | Boland Landbou |
| Wed 28 Mar 18 | Menlopark | | | Stellenberg |
| | | | | |
| Sat 31 Mar 18 | EG Jansen | | | Durbanville |
| Sat 31 Mar 18 | Monument | | | Stellenberg |
| Sat 31 Mar 18 | Waterkloof | | | Paarl Gim |
| Sat 31 Mar 18 | Garsfontein | | | Grey College |
| Sat 31 Mar 18 | Menlopark | | | Outeniqua |