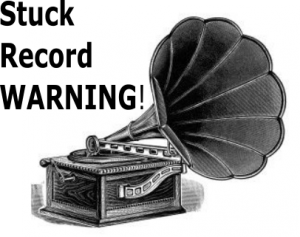 I know for some of you this topic feels like it's been flogged to death around here so I apologise up front.
I recently viewed a school's 1st XV squad list for 2019. Based on names I recognised, 11 were returning players with 2018 1st XV experience under the belt. The alarming part was that of those 11, 7 now belong to the under-19 age-group. That's basically half the team! And who knows there could be more boys turning 19 this year amongst the names I was unfamiliar with.
So it's prompted me to ask the question:  is there a line to be drawn here?
Should there be a number limitation? Like say a max of 3 under-19s in a team.
Do under-19 players offer an advantage? Personally in most cases I think they do.
Is it right to discriminate against under-19 schoolboys? Mmmm! Probably not. But maybe one has to look a little beneath the surface before jumping to a conclusion here.
I know some very rational people who share a love for schoolboy rugby that fall on both ends of the spectrum on this under-19 participation matter. The one side being 100% in favour of granting unrestricted access to all under-19s to play in all matches including participating in the national youth weeks like in the days pre-2008. On the other end are those who want the open age-group to have an under-18 ceiling, believing under-19's have had their chance and must pursue their rugby interests outside of school at local rugby clubs. Obviously there are a lot of decent folks who have an opinion that falls somewhere in-between these two extremes.
As things stand the defining term for under-19 participation is "bona fide student". As long as a student is studying school subjects at the school where he's registered, he's basically cleared to play.
For me, I would say that any under-19 schoolboy who's only been in high school 5 years is categorically acceptable. I appreciate that not every student is an academic and so I'd give the thumbs up to those boys who have been at the same school for a 6th year. However when one starts branching out to situations involving rugby boy recruited from another school later on during his high school career and the same boy being held back a year, then I start to question the legitimacy of what's unfolding. Here perhaps the underlying motives should determine the eligibility of the under-19 player concerned.
What I'm saying is that when a boy is held back a year to repeat a grade or in some cases even pushed back down a grade for a few months, the decision must have his genuine academic interests at heart and not play second fiddle to what it will mean to the school's future rugby ambitions.
*Making Craven Week an under-18 tournament has reduced the incentive for kids to stay back a year.
*Schools that pride themselves on achieving the 100% matric pass rate stat every year are motivated to assist their kids to succeed in the classroom, thereby reducing the numbers who grade repeaters.
*While there was a provincial under-19 championship being run for the rugby unions teams, it made it a major disadvantage for an aspiring player to be in school for that last year of eligibility for that stepping stone competition.
So the schooling system has built-in regulators that generally make under-19s on the rugby field the exception rather than the norm.
That's why a figure like 7 in one team now stands out like a sore thumb.
I'm not saying it's happened in this case above but we should not turn a blind-eye to the win at all costs mentality that's plaguing school rugby. It is corrupt at its core, has little interest in competing on level playing fields and so looks to capitalise whenever and wherever it can. It goes against the values educators should be looking to instill in their students.