Cold wet weather in Cradock will be the order of the day for Marlow and Framesby, two Eastern Cape schools who have exceeded all expectations by producing the form and results to go with it. The town 250km from Gqeberha experienced 70mm of rain, so its wet and muddy but the fields have held up well.
It is always interesting how a season unfolds. At the Kearsney Easter Rugby festival, the two schools were originally set to meet before that fixture list was changed. It didn't seem like too much of a big deal at the time, but as mentioned the way the two schools played at Kearsney andd their subsequent form has turned them into noteworthy opponents.
The adverse weather in KZN before and during Easter, caused floods and made playing conditions extremely difficult, so both outfits now pack to a good deal of experience on how to cope in this extremity. Perhaps with the exception being that while it was cold on Botha's Hill, it is just 10 degrees Celsius in Craddock.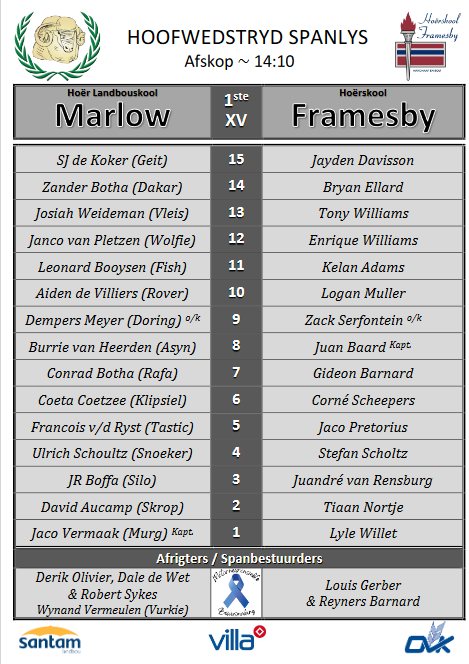 Marlow won 22-3
Match streaming link: https://youtube.com/c/Ho%C3%ABrLandbouskoolMarlow