I remember tennis legend Andre Agassi once making this famous comment: "My feelings are Yevgeny Kafelnikov should take his prize money when he is done here and go and buy some perspective."
St Andrew's bounced back with a 31-23 home win against Queen's after losing 7-61 to Grey High a week early. That defeat was met with this letter from a support, publish in local newspaper, which I'm sure many will share the opinion was a touch bit offsides: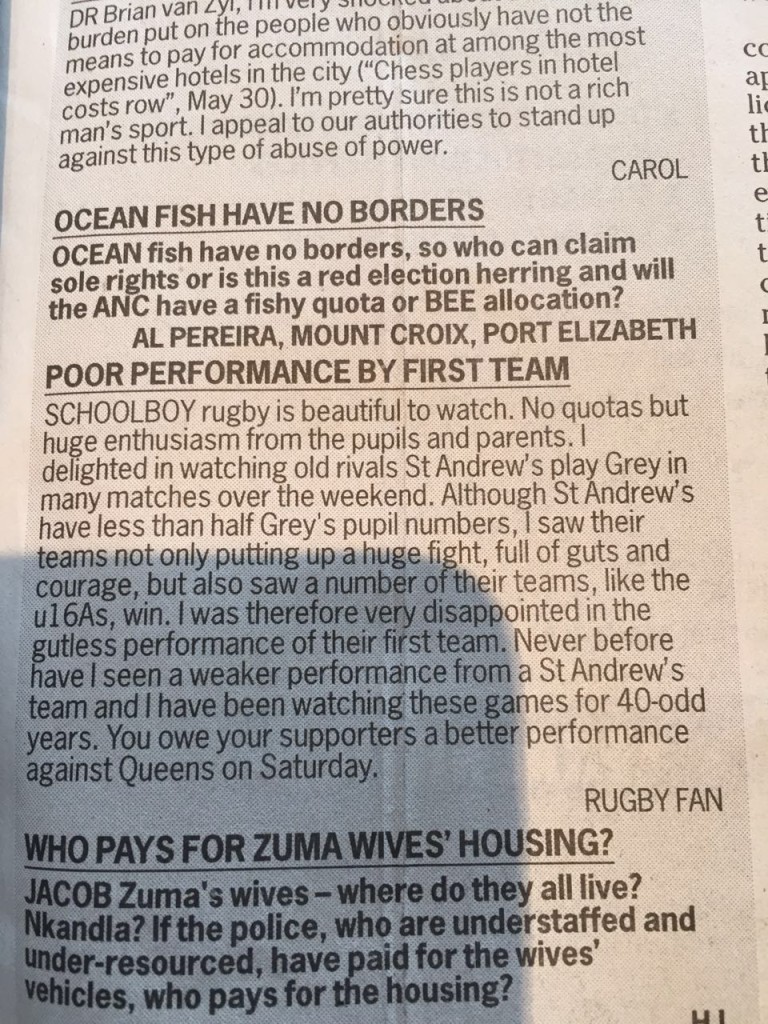 K-day, the huge event in Grahamstown which centres around traditional private school rivals Kingswood and St Andrew's taking part in their annual interschools is approaching (18 June) and it's building up to be an exciting 1st XV match. Outsiders might be tempted to say Kingswood are favourites, those closer to the schools will argue that there is no such thing and it's more about who wants it more on the day. Nevertheless St Andrew's has flown under the radar so far this season which does help to relieve some of the pressure as far as expectations are concerned. They did however made a big statement of intent with their 31-23 win against Queen's this past weekend.