Confirmed. Northwood headmaster Paul Viljoen will start as the new Paarl Gim rector on 01 January 2024.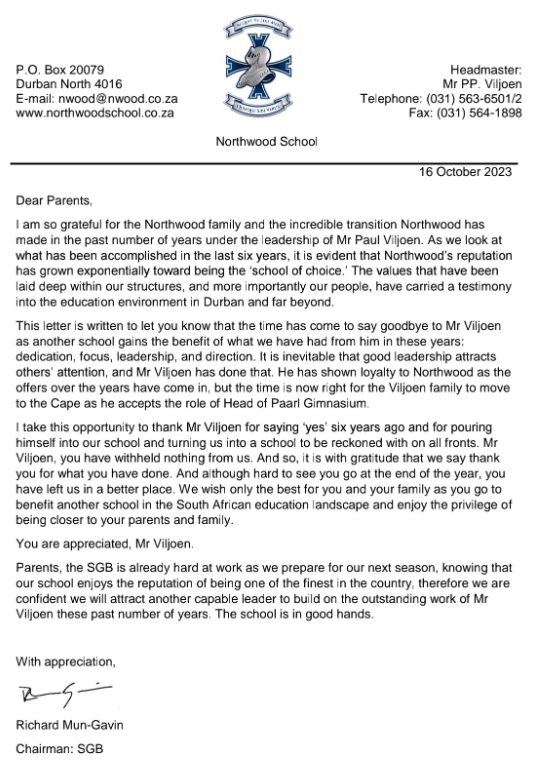 Still speculation at this stage but the new headmaster of Paarl Gymnasium looks likely to come from a school North of the Umgeni River in Durban.
If its confirmed, it will be a massive blow for his current school who will no doubt find him extremely difficult to replace as he has placed a massive role in driving the school in the right direction, rugby being no exception.
It will great for Gim. They will be getting a headmaster who loves his rugby to bits.
Paarl Boys' incumbent Derek Swart is 62 going on 63, so he will be forced to retire in 2025, as state school heads cannot work beyond 65.
Boland Landbou in Paardeberg outside Paarl appointed Kobus Hartman in 2020. He has about 13 years to go.
At the other Winelands big gun Paul Roos appointed Andre van Staden in 2017. Based on his years of teaching experience dating back to 1984, he must also be about 60 or older by now.