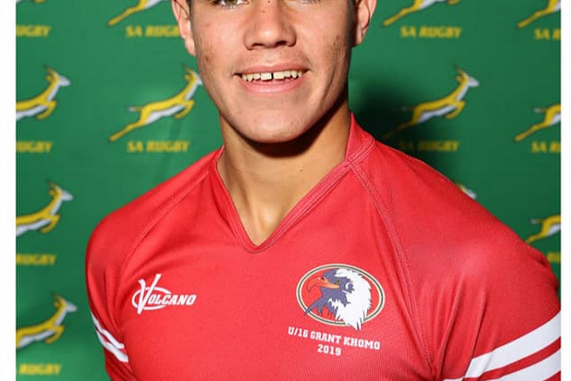 Talented Rickerd Bornman, a promising u18 loose-forward is part of the SARU Elite Player Development squad for 2021. What's impressive is that he's rise to be recognised as one of the top players in his position and age-group in the country, has all come about whilst he is a student at Dr Malan in Meyerton. He is in fact the headboy of his high school this year.
Dr Malan plays rugby in Division 2 of the Noordvaal region's Virsekerbeker. That is three leagues below the top division (Virsekerbeker Cup) in which one would usually expect a player of Rickerd's calibre to be plying his trade on a Saturday during winter.
Much credit must go to the youngster and his school as well for his achievements. The Valke and SARU also deserve recognition for identifying his talent and providing the opportunities, when so often the systems appear rigged to only promote the best that the "big schools" have to offer.
Equally remarkable and probably serving as testimony to Rickerd's character and the good work being done at Dokkies, is that in an age in which post grade-8 schoolboy rugby recruitment is a big business seeing a few million Rand worth of sports bursaries and scholarships being dished out annually to good players, usually to facilitate moves from "smaller" high schools to the big high exposure ones, is Rickerd is still at Dokkies! It is an exception to the rule that has caught the eye and may there be many more to come.