Preseason at its best – the Vories Night Series will take place on Friday 22 February and Friday 01 March 2019 at Voortrekker High School in Pietermaritzburg. This year the event welcomes Hilton College who will take on Glenwood in a preseason warmup match.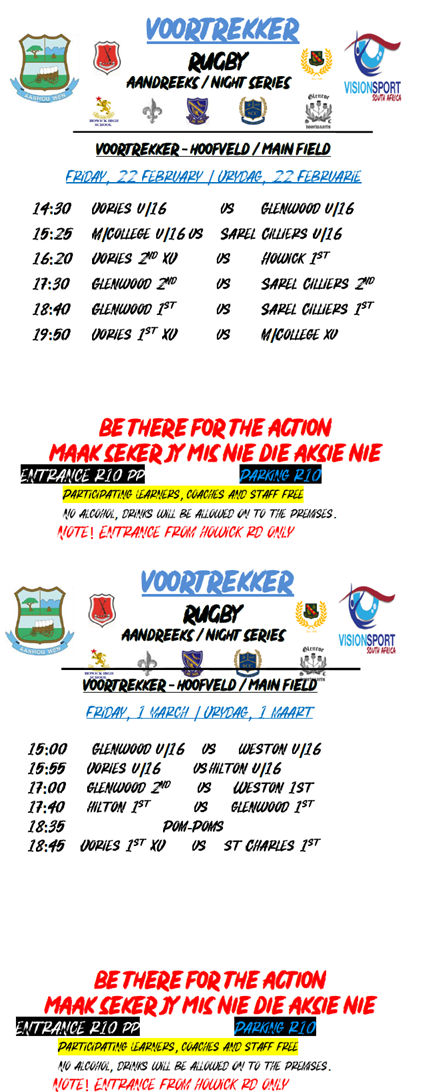 Last year the popular event moved to the university sports fields and although the match evenings drew sizeable crowds, it had a few drawbacks as well, in spite of the huge effort put in. These included traffic jams and food queues.
So its bound to be a nice welcome back to the old stomping ground at Vorieland! Good atmosphere, safe easily accessible parking, a wide variety of food and hopefully an appetite whetter for a good KZN school boy rugby season ahead.
Please note: NO ALCOHOL is permitted. Spectators carrying any vessels containing liquid beverages will also not be granted access into the night series facility. In the interests of safety and security, car boots may be searched at the car park entrance.