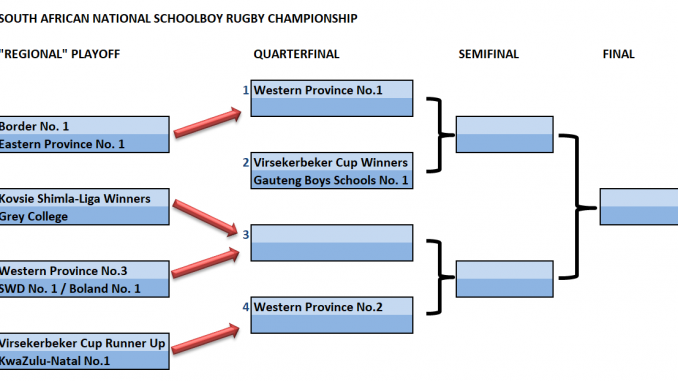 After blogging the NZ Championship results for a few years now, I've had my own idea of a similar compo for South Africa for quite a while.
However based on the how SA schoolboy rugby has traditionally been set up in terms of annual derbies, existing cup competitions, the must-watch last game of the season; the length and in some places congestion of a typical season (player welfare); the vast distances between the schools (time and cost factors) plus a few other factors such the overlap with other sports codes' seasons, I for one very much doubt such a national KO competition would ever come to life.
That said I am keen to see what the Ruggas.com inspired top schools event starting in 2021 has to offer.
The way things are going economically, the possibility of national youth weeks falling away is sadly something that has to be considered now. If it were to happen, it would free up three weeks of June/July school holidays and perhaps present an opportunity for schools to explore new avenues.
Anyways here's my format which I think has room for improvement but does try to incorporate all the main role players and add weighting to the regions that generally produce more of the top talent. To an extent, it does offer a dream-team from a non-powerhouse, the opportunity to go all the way.