Before Jordie Barrett crossed the line in the left corner to score what turned out to be a crucial try in the 16-16 Bledisloe Cup draw, his All Black teammate Reiko Ioane made the first of his two critical match errors by stepping out in the same move that led to the try.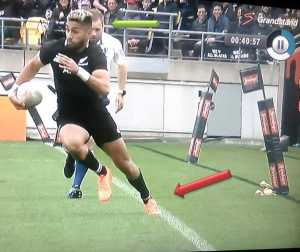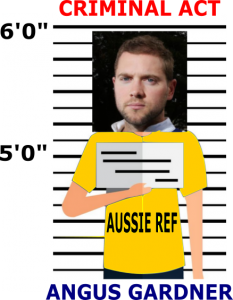 Remarkably the experienced Assistant Referee closest to the action to see the bright red Adidas boot make clear contact the white chalk but somehow missed the obvious. The saving grace is that the AR was Angus Gardner, an Aussie ref. Equally mind-boggling was how the Sky Sports television crew managed to overlook it on the replays immediately following the try. Poor form all around.
Not to be outdone, match referee Paul Williams delivered the usual New Zealand reffing mishmash that had plagued their Super Rugby Aotearoa where non-stop inconsistencies and poor decisions while under pressure had been the order of the day. He made a first class stuff up of the very exciting closing play which took the clock deep as deep into the red as you'll ever see at 88:34min.