The 2019 u21 Championship final between the Bulls and Western Province in Bloemfontein, to be televised on SuperSport 1 at 13h45 on Saturday 07 September, will be a unique in the sense that two brothers playing in the same position of fullback will square off against each other.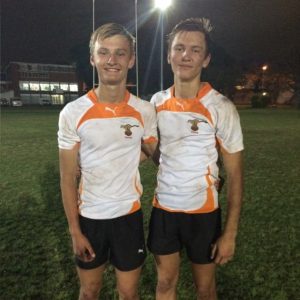 Grey College's exciting products the Kriel brothers David and Richard played 1st XV school rugby and provincial representative Sevens rugby alongside each other.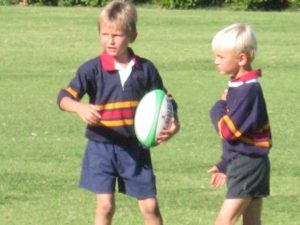 Several years before that their promising careers saw them first playing together at Eikestad Laerskool in Stellenbosch as Grade-1 and Grade-R students.
So when the time came to select Union junior contracts for after high school, it at first seemed a little surprising that younger brother Richard didn't follow in David's footsteps and join WP as well. Now it all makes sense. Instead of competing for the 15-jumper, the two athletic players have been provided with the opportunity to start for the best two junior age-group teams this season. And the special occasion probably could not happen in a place closer to both young men's hearts – Bloemfontein.
At a level of the game so dependent on family and friends' support to make up the low numbers, also unique might be seeing a the rest of the Kriel family staying 100% neutral for all of the 80-minutes of not to be missed action.
Blue Bulls u21: 15. Richard Kriel, 14. Gershwin Mouton, 13. Marnus Potgieter, 12. Wian van Niekerk, 11. Sebastiaan Jobb, 10. Theo Boshoff, 9. Keagan Johannes, 8. Muller Uys (C), 7. Hanru Sirgel, 6. Stephan Smit, 5. Ruan Nortje, 4. Ryno Pieterse, 3. Mornay Smith, 2. Werner Fourie, 1. Kudzwai Dube.  Replacements: 16. Llewellyn Classen, 17. Etienne Janeke, 18. Carl Els, 19. Ewart Potgieter, 20. Johan Mulder, 21. Vaughen Isaacs, 22. Sango Xamlashe, 23. Cabous Eloff.
Western Province U21: 15 David Kriel, 14 Sihle Njezula, 13 Lyle Hendricks, 12 Rikus Pretorius, 11 Angelo Davids, 10 David Coetzer, 9 Vusile Dlepu, 8 Adrian Paarwater, 7 Shaine Orderson, 6 Gift Dlamini, 5 Ben-Jason Dixon (captain), 4 Marcel Theunissen, 3 Sazi Sandi, 2 Schalk Erasmus, 1 Dian Bleuler.
Replacements: 16 Daniel Jooste, 17 Hugo Pienaar, 18 Dandre Degenaar, 19 Ian Kitwanga, 20 Jesse Johnson, 21 Gerardo Jaars, 22 Abner van Reenen, 23 Sako Makata.